| | |
| --- | --- |
| NPO Gorizont | |
---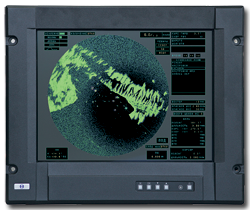 NPO Gorizont - subsidiary enterprise of ÀÎ Gorizont, which is the principal supplier of radar and navigation equipment.

More than 20 years ago the experts of NPO Gorizont were given a task to provide goods of the central enterprise with qualitative monitors and display equipment. Since 2001 NPO Gorizont has been not only supplying all orders of ÀÎ Gorizont with display facilities in full, but has been actively developing Russian market of displays of special designation and operator consoles as well, where the enterprise has high strong leading position now.

NPO Gorizont develops and has serial production of goods for various climatic conditions, mechanical effect and fields of use. NPO Gorizont possesses professional designers team and high-technology adaptive production of complete cycle. The enterprise does not fix on achieved results, but continuously improves its skills and undertakes the most complex tasks. The assortment is filled up annually both with modification of serial goods and new engineering, as well as articles produced on customer's individual requirements.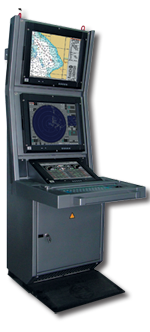 Fields of use for goods of NPO Gorizont:
- Display equipment of coastal and shipboard radar stations.
- ECDIS.
- Control centers.
- Situational centers.
- Display modules at industrial enterprises.
- Display equipment of working machines.
- Information terminals for indoor and outdoor.
- Video surveillance systems.
- Installation on mobile objects: vehicles, boats, yachts, ships, helicopters and others.
- installation on the special purpose sites
In the activity of NPO Gorizont LLC in the last two years the following achievements should be noted:
- the launching of manufacturing of LCD displays with touch screen control ;
- the launching of serial production of the flat panel displays;

NPO Gorizont LLC collaborates with leading universal manufacturers of accessories: SHARP, NEC, DATA MODUL, DATA DISPLAY. Developers and designers of NPO Gorizont follow new universal trends by using the most leading-edge technologies.

Engineering and goods of NPO Gorizont LLC met with recognition from not only customers, but colleagues, that is proved with special diplomas of international display society SID - "For particular contribution into Russian production development of LCD displays of special designation" (international exhibition "Display 2007"), "For the latest results in the field of information display facilities – media complex Digital Signage" (international exhibition "Display 2009") and etc.