MEDIABOX 2.0
| | |
| --- | --- |
| MEDIABOX 1.0 | |
---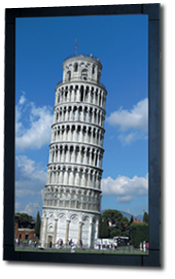 Information display of 42" for INDOOR TV.

Is designated for closed space and indoor.

Hardware units and components:

Module consists of the display 42".

Advertising materials renewal is performed through G-Media on LAN net.
Can be equipped with built-in G-Media player with opportunity to read automatically information on CF memory cards and others set up on the player.
Operating conditions — indoor area.

Technical characteristics:

dimension of image pixel - 0,681õ0,681mm;

number of picture dots:
- in horizontal — 1366;
- in vertical — 768;

contrast 300:1;

brightness — at least 250Cd/m²;

viewing angle:
- in vertical — at least 170º
- in horizontal — at least 170º

number of colors: 16,7mln;

power supply 220V, 50Hz.

Media boxes — series of information displays.

Configuration:

Full-fledged multifunctional LCD panel.

Source of information display.

Designated for:

Transmission of video commercial with sound.

Display of text information.

Graphic information.
Simultaneous as well.

Ensures:
cyclic display of multimedia and symbolic information in MPEG-1, MPEG-2, MPEG-4, AVI, VOB, JPEG, MP4, JPG, BMP, TXT formats, which is kept in the memory of information display.
Information recording is performed from personal computer through Ethernet net 10/100.

Service advantages of media boxes:

Reliable and easy to use.

Designed for operation in non-stop mode.

Fields of use:

Trading floors and stores of all formats (indoor TV, Shelf TV).

Gas stations (outdoor TV).

Stations, airports, hotel halls and elevators, other flock areas.

Entertainment areas — cinemas, clubs, bars, cafes and restaurants.

Business — centers and malls, public transport, trains and metro stations.